---
DIABLO 1 HD: Belzebub
HTML Documentation v2.0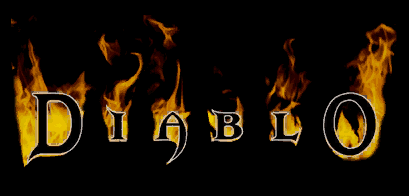 WHAT YOU SHOULD BE AWARE OF:
This is the second Documentation release, and it contains what i and members of the community have noticed, future releases of the Documentation will contain more precise and complete information. And i think it should work well in most of the modern browsers.
CHANGES:
Completed the exact range for Armor Class in the Base Armor pages and verified the range for Base Weapon types.
Completed the exact range for all affixes and set bonuses on the Unique Items page and Set items page.
Added some missing items on the Unique Items page (the ones without pics because i don't have them yet).
Made gifs for all animated items (i hope i didn't miss any).
Various changes and corrections to the docs format for easier use.
WHAT ELSE NEEDS TO BE DONE:
Correcting anything that is wrong.
Finding out the Bonus number for regular Potions according to each character.
Reaching the Required Magic of learning a couple of the high end spells, some 13-15 levels.
Doing a propper Spell page with all info on spells and the synergies.
Knowing the exact bonus of shrines like Experience, Mastery, Protection and Spooky.
Figuring out the Base Stats and Skill synergies during level progression for all characters.
Maybe get some gifs for the Armor Looks page, otherwise i'll just put some static images.
Adding the Weapon Speed and precise Attack Time value for all base weapon types, i just need a couple of white weapons.
Hopefully a Prefixes & Suffixes list, thou i don't know how and i'll most likely guestimate, like i did on Crafting Recipes page.
Completing the Crafting Recipes page, also with all the Required Levels to learn them, when i find more recipes.
Making a Bestiary with images and description of skills, being a monumental chore that i will take on last.
HELP
If you see anything that's incorrect, incomplete or ill-formatted, please help by posting it on the forum so it can be corrected!
THANKS
I wish to thank:
- BrightLord and Noktis for making and hosting this awesome mod
- Constance for sugesting size optimization of pics
- ROLpogo for reporting a mistake and posting his range of some unique items
- Nikko635 for pulling game data (several times) with the exact range for all items
- Daimoth for sugesting gif tool
- the whole community for the support, reporting errors and suggestions
- you personally for reading all the way down!

- kambala and Quirinus for compiling the Median XL docs which i used as a template
---
---